Our Mission & Vision
"Turning Ordinary People into Extraordinary Followers of Jesus Christ!"
The Mission of our Church
To carry out the Great Commission and live out the Great Commandment of Jesus Christ. We are called to bring the good news of the Gospel to all people and shine forth the love our our Savior.
To grow into maturity as a local body of believers through implementing the foundational pillars of worship, fellowship, ministry, evangelism and discipleship.
Leadership Team:
Our leadership team recognizes the authority of God, and realizes that they are under-shepherds who serve our Chief Shepherd, Jesus Christ. We desire to devote ourselves to prayer and to the ministry of the Word. Our passion and goal is to equip the believers for the work of the ministry until we all attain maturity in the fullness of Christ.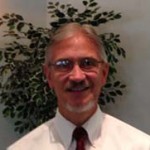 Lester Sedam, Senior Pastor
As the founding pastor, Pastor Sedam has faithfully served the Lord and his people for over 30 years. He and his wife Sandy have dedicated themselves to building the lives of people through ministering to their spiritual, emotional and physical needs. Our pastor is passionate about getting the message of God's word into the hearts and minds of everyday people with a desire to see spiritual transformation that will benefit them in their daily lives and throughout eternity.

Andrew McDade, Associate Pastor and Youth Director
Although Andy serves primarily in the area of youth, he is an integral part of all that goes on in the ministry of PBC. He has an infectious love for Jesus and the word of God. The number one qualification for leadership in this ministry is servanthood and Andy exemplifies this quality in a big way. Any parent who entrusts their child or teen to this young man is making a wise investment in the spiritual life of their young people.
What we believe: